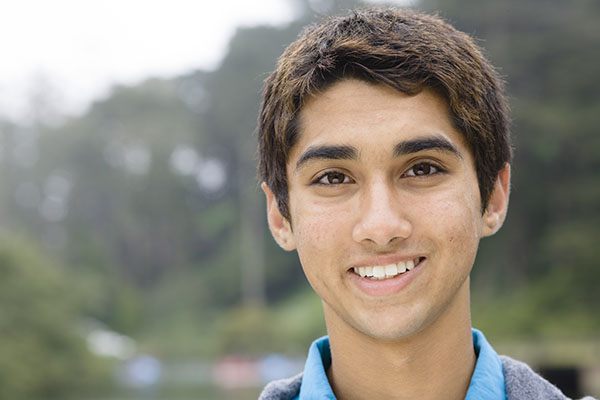 Dental bonding is a process in which the dentist applies a dental resin material to the surface of damaged or stained teeth to improve the appearance and address minor oral health concerns. It is a noninvasive process that many find to be a more affordable and practical alternative to dental veneers.
When to consider dental bonding
It is helpful to understand exactly how dental bonding can transform the teeth and provide patients with a more attractive smile when deciding whether to visit a dentist for a dental bonding consultation visit. There are certain types of imperfections that dental bonding more commonly addresses, including chips, cracks, teeth stains, gaps between teeth, and misshapen teeth.
Repair chips and cracks
Dental bonding is a great option for patients who have teeth that are chipped or cracked. Chips and cracks can result from a variety of causes, including biting down on ice too hard, grinding teeth while asleep, and receiving a blow to the face while playing sports or falling. A dentist can apply the resin material to chipped and cracked teeth in a manner that restores the natural appearance of the teeth. This can make patients have more confidence in their smile and can protect the tooth from further damage.
Fix discolored or stained teeth
Another way dental bonding can transform the teeth is by covering stained teeth. Teeth that have mild stains may only need professional in-office teeth whitening, but moderate to severe stains often do not improve enough through whitening. In these instances, dental bonding is a great way to improve the color of natural teeth. The composite resin bonding material closely resembles the color of natural teeth, and the dentist can ensure it blends in well with adjacent teeth to offer a beautiful, white, and natural-looking smile.
Fill in gaps between teeth
A common misconception many have is that orthodontic treatment (braces, clear aligners, etc.) is the only way to address gaps between teeth. However, dental bonding can fill in small gaps between teeth that create a cosmetic concern for the patient. Dentists can also sure the procedure is conducted in such a way that it provides a natural look. As mentioned before, the color of the resin material blends in with natural teeth.
Improve the shape of teeth
Many dentists also recommend dental bonding to patients who are not happy with the shape of their teeth. This is often due to naturally misshapen teeth, but it can also help with teeth that appear too short due to teeth damage. The fact is, many feel more confident when they have a bright and even smile, and dental bonding can help patients accomplish just that.
Talk to a dentist to learn more about dental bonding
Our dental team offers dental bonding, and we can help you decide if treatment is appropriate and guide you through each step of treatment. Feel free to reach out to us via phone today to arrange a time to come in for a consultation visit.
Request an appointment here: https://balmoraldentalcenter.com or call Balmoral Dental Center at (256) 660-3094 for an appointment in our Huntsville office.
Check out what others are saying about our services on Yelp: Read our Yelp reviews.
---
Related Posts
October 16, 2020
Wanting to learn more about how orthodontics can help you? Good idea. According to the American Dental Association, orthodontics is the formal name of the dental specialty concerned with the diagnosis, prevention, interception, guidance and …